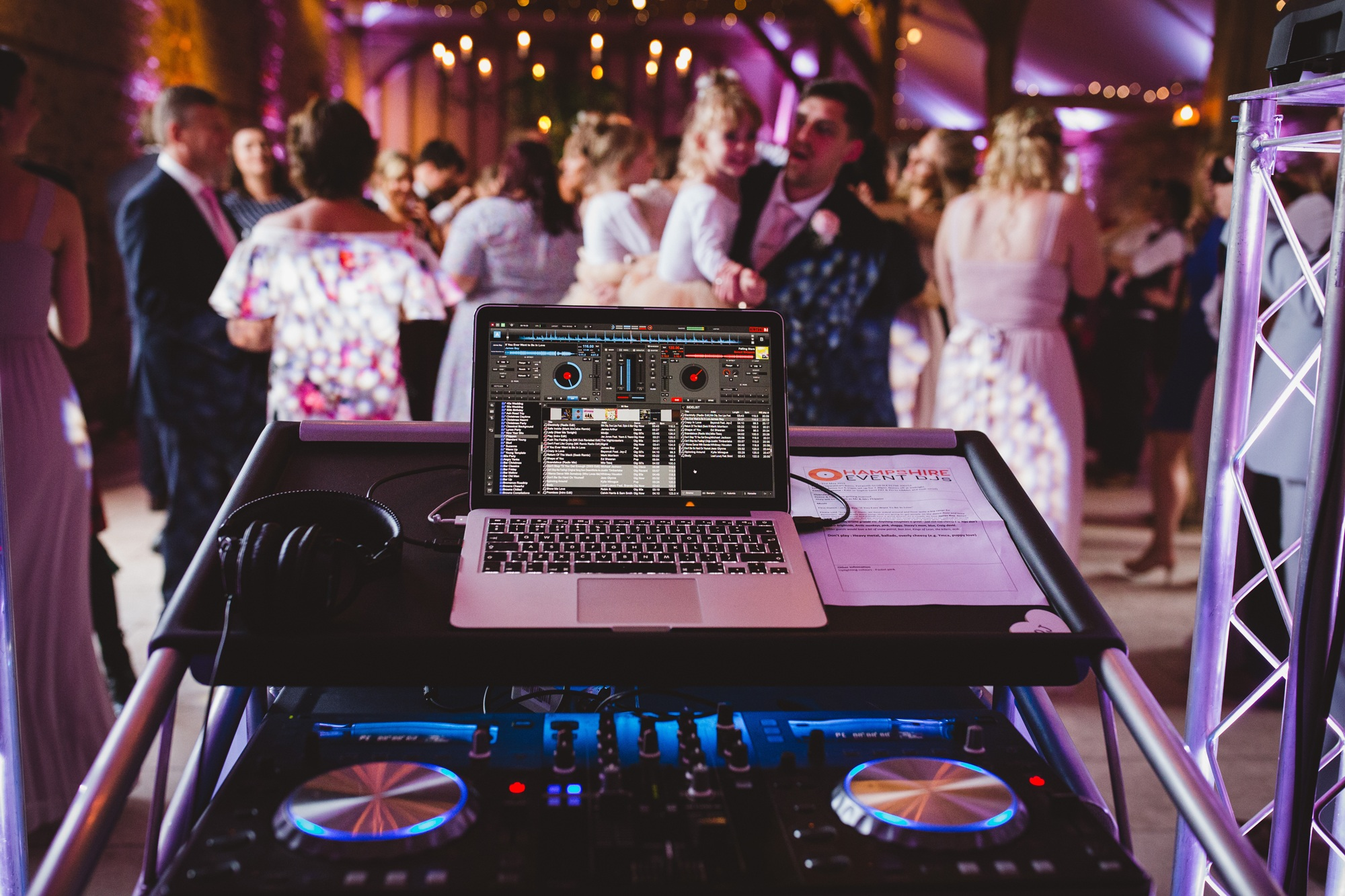 A good wedding DJ can make all the difference in creating a memorable and enjoyable wedding reception. A skilled DJ and wedding band can set the tone for the event, read the crowd, and keep the party going all night long.
The importance of having a talented wedding DJ cannot be overstated. Weddings are a special occasion and a celebration of love and commitment. The right music can create an atmosphere that complements the occasion, making guests feel comfortable and relaxed. A good wedding DJ can help set the tone and create a festive atmosphere for the entire evening.
Choosing the right DJ is crucial to the success of your wedding reception. A professional wedding party DJ will have the experience and expertise to keep the party going and ensure that guests have a good time.
They will be able to read the crowd and select music that is appropriate for the moment, whether it's a romantic slow dance or a high-energy party song.
A wedding DJ will also be able to work closely with you to plan the musical elements of your wedding reception. They can offer suggestions for the first dance, father-daughter dance, and other important moments of the evening. They can also help you create a playlist that reflects your musical tastes and preferences.
As an experts in wedding DJ and wedding entertainment in Kentucky and Tennessee, In this guide Pickett Dynamic will give you tips for selecting the perfect DJ to make big day of your wedding unforgettable. You can consider this article as your lifetime checklist for choosing a perfect DJ.
Determining Your Wedding Music Style and Preferences
The first thing is to determine your wedding receptions music style, Here are four main parts to consider when creating the perfect wedding playlist:
Reflecting on Your Personal Taste
When it comes to selecting the music, start by reflecting on your personal taste in music.
Consider the songs that you and your partner enjoy listening to together and the music that holds a special meaning for you. Whether it's a classic love song or a current chart-topper, the right music will reflect your personalities and set the tone for your special day.
Considering Your Guests' Preferences
While it's important to choose music that you and your partner love, it's also essential to consider your guests' preferences. You want to make sure that everyone has a good time and enjoys the music. Consider the age range of your guests and the type of music they might prefer. If you have a diverse group of guests, it's best to include a variety of genres to keep everyone happy.
Creating a Playlist of Must-Play Songs
When creating your wedding playlist, include a list of must-play songs that are special to you and your partner. This could include your favorite love songs, songs that remind you of special moments in your relationship, or songs that are simply fun to dance to.
Work with your wedding DJ to create a playlist that includes these must-play wedding songs, and complements the overall style and theme of your wedding.
Deciding on a Do-Not-Play List
Just as important as selecting the right music is deciding on a do-not-play list. These are songs that you absolutely do not want to be played at your wedding. This could be for personal or cultural reasons or simply because you don't like the song.
Be sure to communicate your do-not-play list to your wedding DJ in advance to ensure that the music reflects your preferences.
Setting a Budget for Your Good Wedding DJ
When planning your wedding, setting a budget for your wedding DJ is an important aspect of the wedding planning process. We will help you to know how to set the right budget for your wedding DJ or wedding planner.
Allocating Funds for Entertainment
When setting your wedding budget, it's important to allocate a portion of your funds for entertainment. The right DJ can help create a fun and memorable atmosphere for your guests, and investing in quality entertainment is a crucial part of ensuring that your wedding day reception is a success.
Understanding the Average Cost of Wedding DJs
The average cost of wedding DJs can vary depending on factors such as location, experience, and the length of time you need their services. In general, the cost of a wedding DJ in the United States ranges from $500 to $2,000. It's important to research the average cost in your area to ensure that you are budgeting appropriately.
Factors That May Influence Pricing
Several factors may influence the pricing of your wedding DJ. These include the DJ's experience and reputation, the length of time you need their services, the type of equipment they use, and any additional services they may offer. Keep in mind that a more experienced and well-known DJ may charge more, but they may also be worth the investment if they can help create the perfect atmosphere for your special day.
Researching and Selecting Potential DJs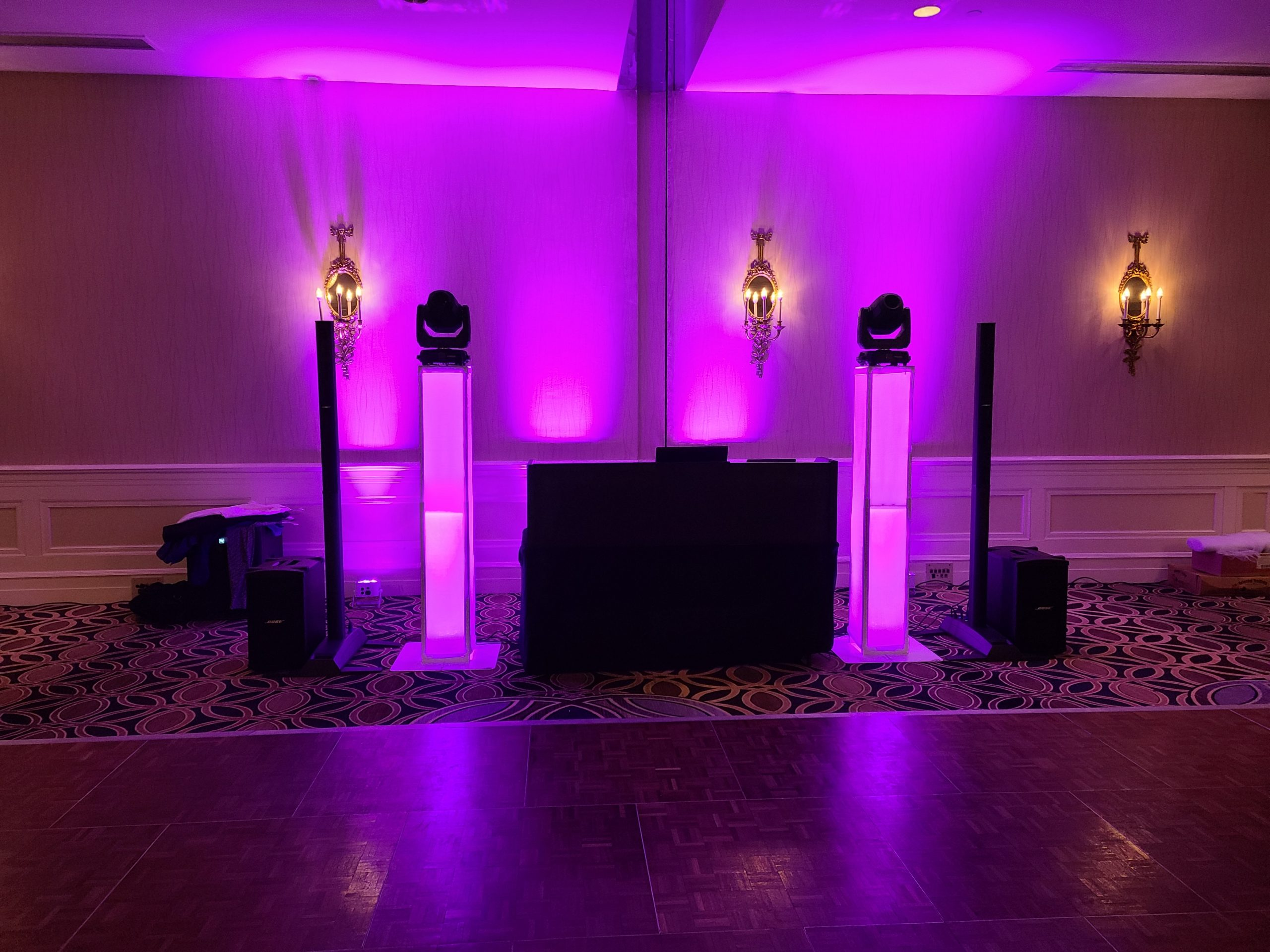 When it comes to selecting a DJ for your wedding, doing your research is key to finding the right one. We'll list down the top 3 ways to do your research when choosing a wedding dj.
Seeking Referrals from Friends, Family, and Vendors
One of the best ways to find a great wedding DJ is to ask for referrals from people you trust. This could be your friends and family who have recently gotten married or vendors you have worked with in the past.
They may have recommendations for DJs who they have worked with before in other services and can vouch for their quality of service.
Checking Online Reviews and Testimonials
Online reviews and testimonials can be a valuable resource when researching potential wedding DJs. Check popular review sites like Yelp and WeddingWire for reviews from other couples who have used the professional wedding DJ company's services. Look for reviews that mention their professionalism, experience, and ability to keep the dance floor packed all night long.
Checking Social Media and Websites for Work Samples
Social media and websites can provide a wealth of information about potential wedding DJs. Look for their social media profiles and websites to check out their work samples, including photos and videos from past weddings. This can give you an idea of their style and whether they can provide the type of wedding entertainment that you're looking for.
Interviewing and Evaluating DJs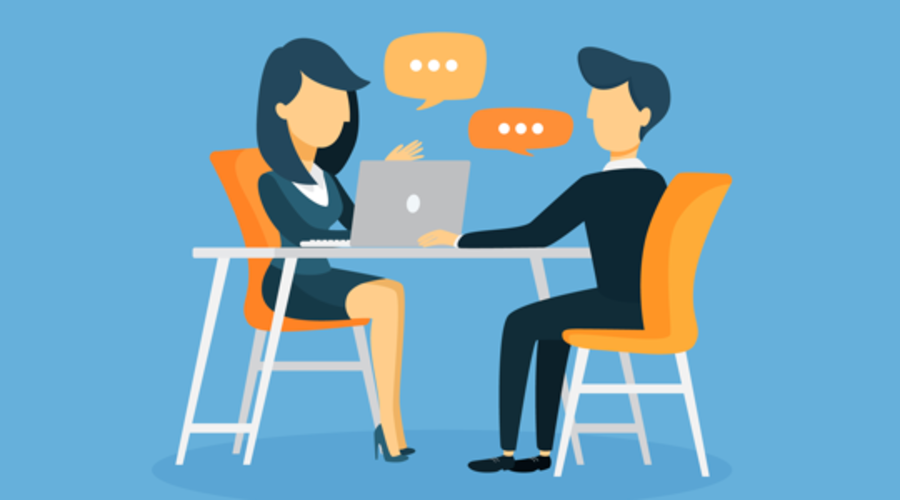 After you have finished your research, it's important now to take the time to interview and evaluate candidates to ensure that you're hiring someone who can meet your needs and provide a successful event. In this guide, we'll cover the essential steps to take when interviewing and evaluating DJs.
Preparing a list of essential questions:
Before the interview, prepare a list of essential questions that you want to ask the DJ. Some key topics to cover include their experience, style, equipment, backup plans, and fees. Here are some examples of questions you might ask:
How long have you been a DJ, and what types of events have you worked on?
How would you describe your DJ style and music selection?
What type of equipment do you use, and do you have backup equipment available?
What is your process for handling unexpected issues or equipment failures during an event?
What are your fees, and what services do they include?
Assessing their personality and professionalism:
During the interview, it's important to assess the DJ's personality and professionalism. You want to hire someone who is easy to work with and who will represent your event in a positive light. Look for DJs who are punctual, organized, and professional in their communication. You should also consider their personality and energy level, as this can impact the overall mood and atmosphere of the event.
Discussing equipment and backup plans:
One important aspect of hiring a DJ is ensuring that they have the proper equipment and backup plans in place. Ask about the type of equipment they use, including speakers, microphones, and lighting. Inquire about their backup plans in case of equipment failure or other issues. A professional DJ should have back-up equipment on hand and a plan in place for dealing with unexpected issues.
Understanding their process for song selection and mixing:
Another important consideration is the DJ's process for selecting, playing music and mixing songs. Ask about their music library and how they keep it up-to-date. You should also ask about their process for reading the crowd and selecting songs that will keep people dancing. Finally, inquire about their mixing skills and how they transition between songs to keep the energy level high.
Comparing Packages and Contracts
Once you've interviewed and evaluated several DJs and received proposals from them, the next step is to compare their packages and contracts to determine which top DJ company offers the best value and meets your needs. In this guide, we'll cover some key factors to consider when comparing packages and contracts.
Reviewing included services and pricing:
When comparing DJ packages, it's important to review the services included and the pricing for each package. Some DJs may offer additional services such as lighting, emcee services, or video screens. Make sure you're comparing packages that offer similar services and review the pricing for each package to ensure that it fits within your budget.
Comparing contract terms and cancellation policies:
Another important factor to consider is the contract terms and cancellation policies. Make sure you read the contract thoroughly and understand the terms of the agreement, including the start and end times of the event, overtime rates, and any restrictions or requirements. In addition, review the cancellation policy to understand what happens if you need to cancel or reschedule the event.
Discussing any additional fees or charges:
Finally, it's important to discuss any additional fees or charges that may not be included in the package. For example, some DJs may charge extra for travel expenses or require a deposit upfront. Make sure you understand all of the fees and charges associated with the DJ's services before signing a contract.
Making Your Final Decision
With all the proposals and contracts laid out before you, it's time to weigh your options and make the final call on which DJ will take the stage at your event. We'll cover some important steps to take when making your final decision.
Reflecting on your interviews and impressions:
First, take some time to reflect on your interviews and impressions of each DJ. Think about how well each DJ answered your questions and whether they seemed professional, organized, and easy to work with. Consider how well each DJ's style and music selection align with your vision for the event. Take notes and review any written proposals or contracts to help you make an informed decision.
Consulting with your partner and other stakeholders:
If you're planning the event with a partner or other stakeholders, make sure to consult with them before making a final decision. Get their input and feedback on each of DJ options, and consider any concerns they may have. This will help ensure that everyone is on the same page and that you make a decision that works for everyone.
Securing your chosen DJ with a signed contract and deposit:
Once you've made your final decision, it's time to secure your chosen DJ by signing a contract and paying a deposit. Make sure to review the contract carefully before signing and ensure that all of the terms and conditions are clear and acceptable. The contract should include the start and end times of the event, the services included, the total cost, and any cancellation policies or other terms. Once you've signed the contract and paid the deposit, you can relax knowing that you've secured a professional DJ for your event.
Conclusion :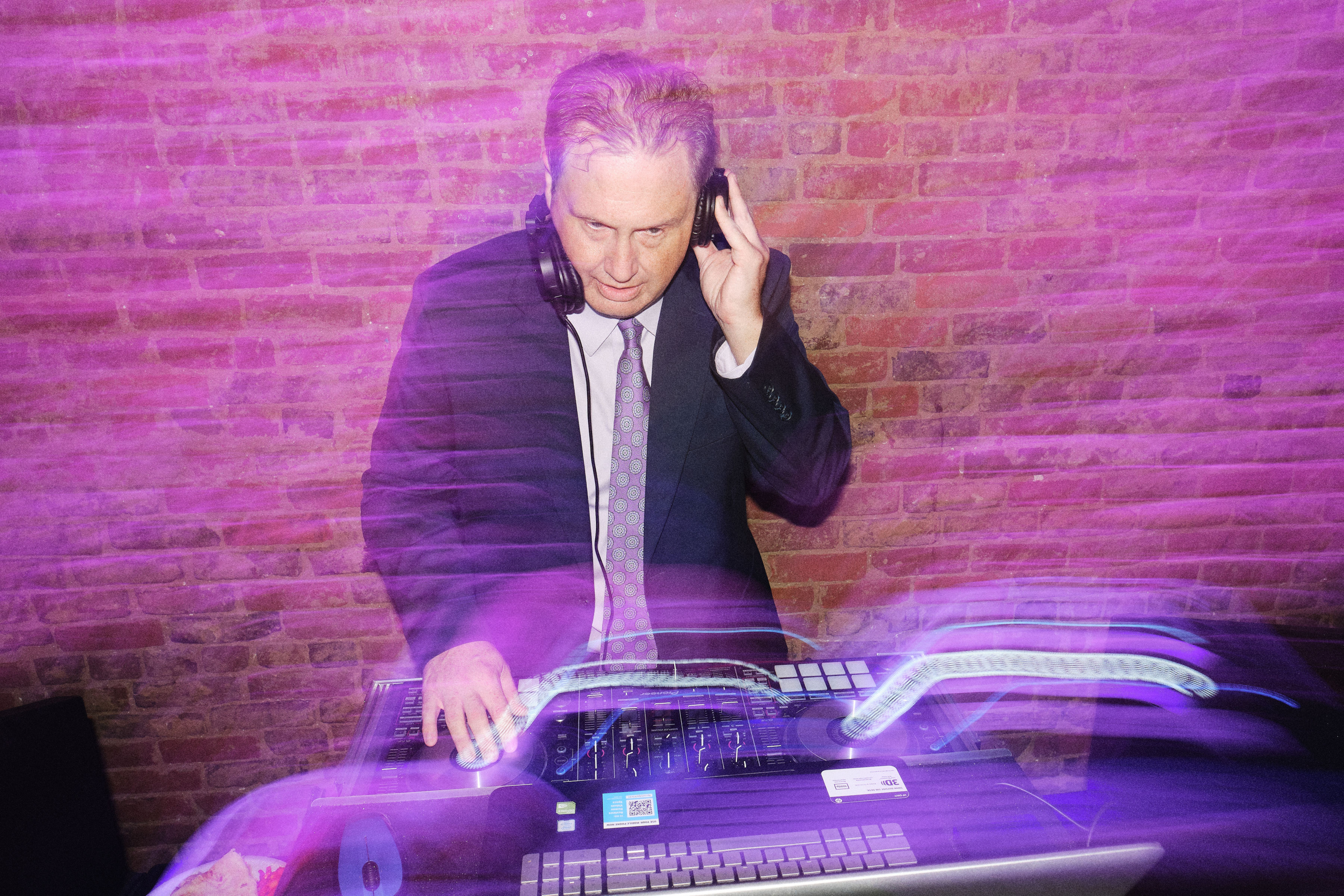 In conclusion, hiring the perfect wedding DJ requires a thoughtful and thorough approach. From determining your musical preferences to researching and selecting potential DJs, there are many steps involved in ensuring that you choose the right DJ for your special day. It's important to allocate a portion of your wedding budget for entertainment and understand the average cost of a professional wedding DJ in your area. Seeking referrals, checking online reviews and testimonials, and reviewing work samples can help you narrow down your list of potential DJs. When interviewing and evaluating DJs, preparing a list of essential questions, assessing their personality and professionalism, and discussing their equipment and process for song selection and mixing are key factors to consider. Finally, comparing packages and contracts and making your final decision based on your interviews and impressions, consulting with your partner and other stakeholders, and securing your chosen DJ with a signed contract and deposit are important steps in ensuring that your wedding reception is a success. With the right DJ, you can set the tone for your event, create a memorable atmosphere, and celebrate your love in style.